Class 56's in the scrap line - circa 2016
56022 and an unidentified class 56 show signs of heavy wear and places where parts have been salvaged from the bodies.

A CN F7 is chopped up in the depot
DA506 getting chopped up within the scrap yard
Recent work

Not much else has happened other than 1755D being chopped up and 59002 finally getting disposed of.
​
This class 59 is at the end of its days
Wagon replacements will be needed
old class 31 in the heap of things to be cut up with a pair of large metal pliers
56103
The lucky bird out of 3 to continue work into 2017 and now to become one of the new corncobs
A side view of the scrap yard down
A few new entries including two that caught fire somehow
A diesel and a railcar. A railfreight brake van that has seen better days
Yellow class 47 116 towing the remains of a pacer class 142 and a class 56
Powered by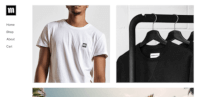 Create your own unique website with customizable templates.